NUMBERS

2 500 Billion EUR

The volume of purchased products & services by public bodies in EU per year (16% of EU GDP)

25%

Percentage of contracts that are awarded with only one bidder.

2-4

Average number of offers submitted per tender.

10 000

The number of cancelled tenders each year because no offers were received.

1,26%

The percentage of all European SMEs that participate in international tenders.
The Problem.
I don't know how to find a relevant tender
I found a relevant tender, but the deadline is too soon
I don't speak the language
I don't understand specifications. What do they want from me?
I could prepare the offer, but I do not meet a few compulsory requirements
Too much paperwork to be filled in
Is it really transparent?
Who are my competitors?
The Solution.
Leading search engine tool
Personalized alerts
Translated summaries
Helpdesk
Partner search tool
Connection with local bid writers
Filtering
Past winners database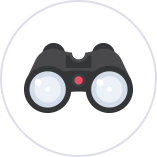 Searching for tenders
Once you have opened the Tenderio website, you can type the keywords that best describe the service or the product that you wish to sell in the dedicated tender search engine (much like using Google). Examples of keywords pertaining to your services can be: "financial consulting", "consultancy", "development", "furniture", "transport", "events" etc. These are a few of our suggestions, but you can of course choose keywords that are, in your opinion, more suitable for what you are looking for. Alternatively, you can search for tenders by sector ("Search by sector") or by region ("Search by country") in which you have an interest.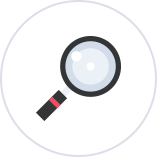 Finding the adequate tender
Our search engine will automatically provide you with a list of "fresh" tenders in various countries that have been published in the last 24 hours. To see all current tenders, click on the "live" section. If you are not logged in, you will only see a brief description of the country/institution wishing to buy your product/service through public procurement. You can also see the deadline for submitting your bid, and a very brief description of what is demanded by the institution. On the other hand, if you are logged in you receive enhanced information about the tender.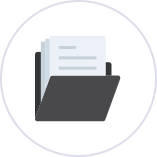 Tender documentation
Once you are logged in, you will have access to more detailed information (all executive summaries of each tender are translated from national languages into English).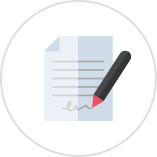 Preparing an offer
If you have found an interesting tender, don't hesitate and start preparing your bid.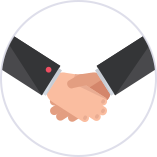 Help with tender preparation
If you think you need any help with a tender, for example: 1) finding a suitable partner or partners in a given country with the required expertise; 2) the translation of the tender documentation to the desired language; 3) assistance with filling in the tender documentation; 4) clarification of aspects of he tender that perhaps seem a little vague or hard to understand; 5) submission of the tender, etc. press "Help me with this tender" and our secretariat will provide the necessary help.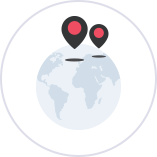 Connecting with foreign partners
Once you have explained precisely what help you need, we will reach out to our contract management consultants in Europe, whose registered office is in the country in which "your" tender was published. We currently have contacts with almost 40 European consulting companies, covering almost all European countries. We have cooperated with all these companies in the past, so we know exactly what help they can offer you.
The consultancies will send you their offer regarding the required services, which you can then assess. If these consultancy offers seem inadequate, you can always look to other companies for better and more suitable offers.
If you are interested in the proposed offer, we will connect you with the consultancy and you can get started on your bid preparation. Automatic Alerts
As a user, you will receive automatic email alerts every time we identify a tender that is relevant to you.
Tenderio
Free of charge
Access to Search Tool

Search based on key words, sector or country

Tender titles translated into English

Deadlines and the country of procurers

Regular Tender Digest

Regular overview of the tenders most relevant to you, sent to you by email

Access to the Tenderio Helpdesk

4 questions per month related to any tender

Response time 3 business days

Access to FAQ

Access to country-specific-guidelines on public procurement

Tenderio blog on international public procurement

Coaching and mentoring for selected SMEs

Access to the Tenderio Bidding Laboratory

Recommendations on tenders and partnership opportunities

Introduction to the relevant consultancy

Access to the Tenderio Benchmarking Tool

Evaluation of your business development model compared to other companies in your sector

Access to Tenderio events

National training, matching & business-to-procurers days

e-conferences and webinars on "how to win a tender abroad"

Access to Private Tenders via Deallink

Under TENDERIO EU COSME project, GA No 739966
Tenderio Plus
Paid service
Access to Enhanced Search Tool
(Login function)

Search based on keywords, sector or country

Tender titles translated to English

Deadlines and the country of procurers

Personalized login details to access full tender documentation

Automatic Alerts

Automatic notification as soon as a relevant tender is detected.

Unlimited Access to Helpdesk

Unlimited number of questions

Guaranteed response time within 48 hours

Access to FAQ

Access to country-specific-guidelines on public procurement

Tenderio blog on international public procurement

Coaching and mentoring for selected SMEs

Access to Bidding Laboratory

Unlimited proactive and tailored partner search or qualified tender lead

Introduction to the relevant consultancy

Database of winnig tenders
(contact details of the winner, the winning amount, the number of offers received)

Access to Benchmarking Tool

Evaluation of your business development model compared to other companies in your sector

Access to Tenderio Events

National training, matching & business-to-procurers days

e-Conference and webinars on "how to win a tender abroad"

Access to restricted video seminars and tutorials

Monthly one-on-one Skype consultation with our expert

Access to Private Tenders via Deallink
Tenderio
Free of charge

Access to Search Tool

Search based on key words, sector or country

Tender titles translated into English

Deadlines and the country of procurers

Regular Tender Digest

Regular overview of the tenders most relevant to you, sent to you by email

Access to the Tenderio Helpdesk

4 questions per month related to any tender

Response time 3 business days

Access to FAQ

Access to country-specific-guidelines on public procurement

Tenderio blog on international public procurement

Coaching and mentoring for selected SMEs

Access to the Tenderio Bidding Laboratory

Recommendations on tenders and partnership opportunities

Introduction to the relevant consultancy

Access to the Tenderio Benchmarking Tool

Evaluation of your business development model compared to other companies in your sector

Access to Tenderio events

National training, matching & business-to-procurers days

e-conferences and webinars on "how to win a tender abroad"

Access to Private Tenders via Deallink

Under TENDERIO EU COSME project, GA No 739966
Sign up to Tenderio
Tenderio Plus
Paid

Access to Enhanced Search Tool
(Login function)

Search based on keywords, sector or country

Tender titles translated to English

Deadlines and the country of procurers

Personalized login details to access full tender documentation

Automatic Alerts

Automatic notification as soon as a relevant tender is detected.

Unlimited Access to Helpdesk

Unlimited number of questions

Guaranteed response time within 48 hours

Access to FAQ

Access to country-specific-guidelines on public procurement

Tenderio blog on international public procurement

Coaching and mentoring for selected SMEs

Access to Bidding Laboratory

Unlimited proactive and tailored partner search or qualified tender lead

Introduction to the relevant consultancy

Database of winnig tenders
(contact details of the winner, the winning amount, the number of offers received)

Access to Benchmarking Tool

Evaluation of your business development model compared to other companies in your sector

Access to Tenderio Events

National training, matching & business-to-procurers days

e-Conference and webianrs on "how to win a tender abroad"

Access to restricted video seminars and tutorials

Monthly one-on-one Skype consultation with our expert

Access to Private Tenders via Deallink
Sign up to Tenderio Plus